Associate Board
Mission – Guest House builds community and healing by providing comfortable, affordable accommodation for patients and their families throughout their treatment.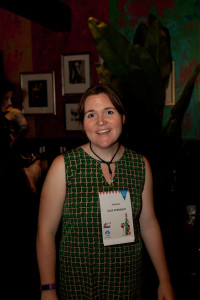 The Associate Board (AB) is a Guest House energetic professionals group who supports a mission that provides comfort through temporary lodging to veterans, patients, and families who must seek medical treatment away from home.
Associate Board members are ambassadors in their community. Engaging with the mission through volunteer activity, fostering philanthropic connections, fundraising events, and inspiring others to make an impact for a wonderful cause.
Get involved. Empower critical needs in your community.
Join the Guest House Associate Board!
The AB is pleased to welcome new members on an ongoing basis
Below are the steps to become an AB member:
Review membership expectations
Interested associates should be available for a 30 minute virtual chat
You are welcome to join a meeting prior to AB membership
Expectations:
Term: minimum 1 year
Attend at least 75% of meetings, either in person or by phone/virtually
Help leverage personal and/or professional connections and platforms to expand the Guest House mission
Actively participate in at least 50% of Associate Board events (creating, attending, and recruiting event attendees)
Volunteer a minimum of 6 personal hours at or for Guest House
Reach Give or Get commitment of at least $500/year through:

Supporting fundraising events (purchase ticket, make personal donation)
Procuring in-kind donations and/or contributions from friends and family

Assist in securing sponsorship support for events or Guest House organizational goal Attend / Volunteer for Guest House Board of Directors led fundraisers
Benefits:
Interact and network with Guest House Board of Directors
Connect with like-minded professionals
Advocate for a critical mission through social and service experiences
Develop or enhance skills for professional growth
Engage in meaningful activity that makes a difference to community
Recognition on Guest House website
Clear understanding of expectations through training and guidance of senior leaders or Guest House staff
Interested in becoming an Associate Board member? Questions? Contact:
Jan Kroeschell, Manager of Volunteers and Programming volunteer@guesthousechicago.org
We also welcome interested members in taking part in a volunteer project. Associate Board membership form submission does not need to be completed to volunteer.
Open the door to future endeavors
Become an Ambassador
Join the Associate Board
Connect with us at our next meeting
Interested? Say hello, and send us a quick email.
TEAM Guest House

Bank of America Chicago Marathon
October 9, 2022
Go TEAM Guest House
Help us in our fundraising efforts
Click the button below!
Join the Associate Board
Engage in meaningful service that makes a difference