Guest House provides comfortable, affordable, temporary lodging for patients and their families who must travel to Chicago for medical treatment, and to military veterans receiving treatment at the Road Home Program at Rush.
We are the only organization in the Chicago area that supports patients of any age, receiving any type of treatment. We offer 47 fully furnished apartments, with one or 2 bedrooms, a separate living room, kitchen, and private bath, with free cable TV and wi-fi included.
Guest House provides the comforts of home, and much more. We offer the care of community, reducing the feelings of isolation that many families experience during a medical crisis.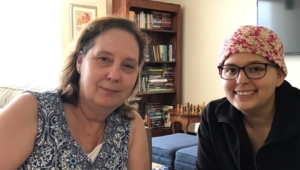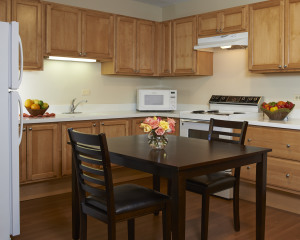 Guest House works primarily with patients referred through our hospital and program partners, to provide the comforts of home during treatment, helping to relieve stress that families feel when travelling to an unfamiliar city for treatment. Our base nightly rate of $72 is about ½ the cost of the nearest hotel, and we offer rate reductions based on need. NO FAMILY IS TURNED AWAY FOR FINANCIAL REASONS.
Length of stay is determined by referrals, and there is no minimum or maximum for patients in active treatment.