Arriving and Departing from Guest House
Location
We are located on the Campus of the University of Illinois at Chicago
1933 W. Polk Street, SSR- 214 (Polk Street Residence)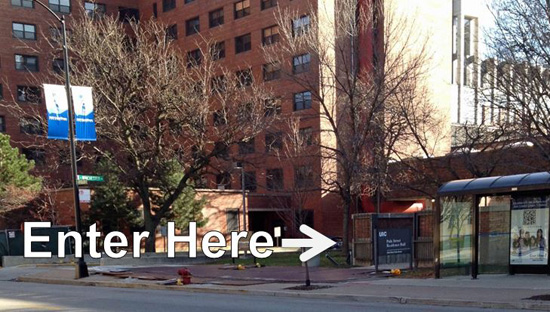 Check in & Check out
– Check In is between 4:00 pm and 12:00 midnight
– Check Out is before 10:00 am
Please return keys to the Front Desk where you checked in at check out.
All exterior doors are locked. Please go to 1933 W. Polk Street to check in.
The door is locked, please ring the buzzer which is located below the card-swipe and an associate will buzz you in.